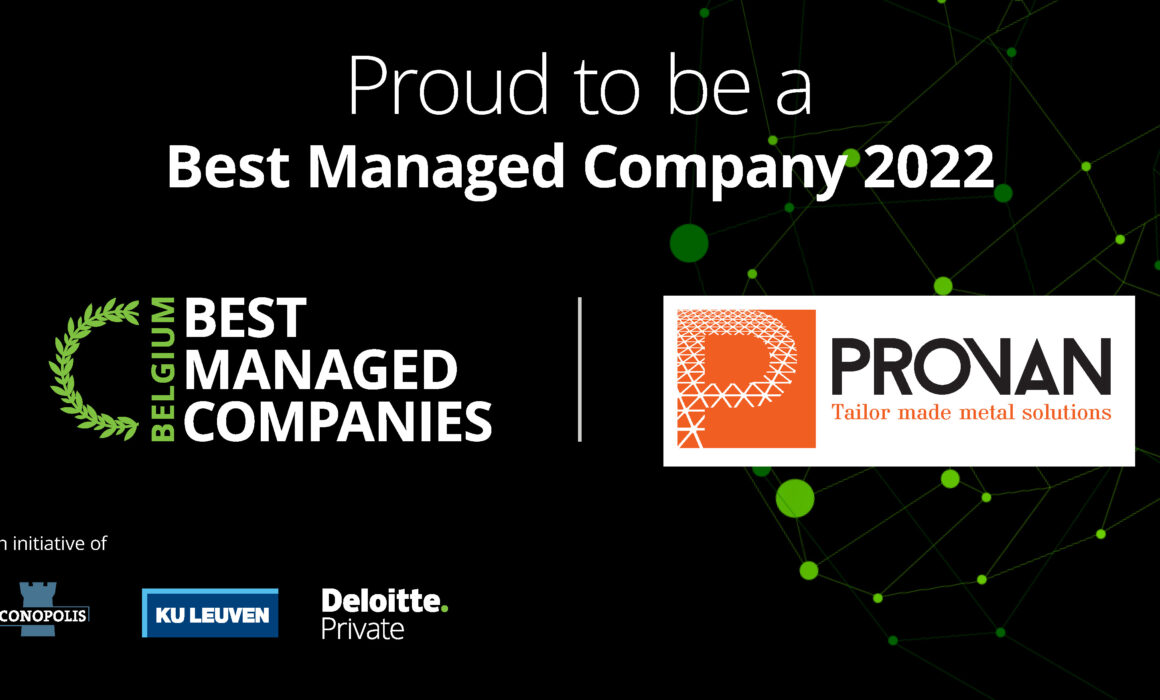 We did it again! 🎉
Provan has been awarded as best managed company by Deloitte for the third time in a row. 🏆🏆🏆
We are honoured to retain the label and remain part of the community of Belgian private companies. Being recognised for the third time confirms yet again that our vision and its rollout are the right ones going forward.
One team going strong, through thick and thin.💪
We're insanely proud of our Provaneers and a special thanks to Deloitte coaches Katrien Willoqué and Ina Steegmans for coaching and guiding us throughout the whole trajectory.
Onto the gold label next year!
#deloitte#oneteam#strategy#BMC#community#onestopshop#factoryofthefuture#QRM